Closing the digital divide
Helping nonprofits become social-profits
Top quality, affordable services for organizations on a tight budget
Our Mission
Our mission is to create tech careers by providing training and hands-on experience to underrepresented populations, while bringing quality affordable services to nonprofits and socially responsible businesses to leverage Salesforce effectively.
Our Pitch
Women, Blacks & Latino/a are underrepresented in the tech industry and many nonprofits don't have the bandwidth to take advantage of the free technologies available to them. We're addressing both by training folks to become Salesforce experts and giving them experience while helping nonprofits use free tech tools effectively.
About Us
StrideForce is a nonprofit that's leveraging the power of Salesforce technology to help disrupt the cycle of inequality, championing diversity in technology, and support the business objectives of other nonprofits.
We're Making Strides
We're making strides towards a more diverse workforce by helping our students develop financially sustainable and meaningful careers in technology. Once our students receive certified Salesforce training, we create internship opportunities to ensure they have the real-work experience necessary to compete in the local job market.
We Get Nonprofits
We get nonprofits because we are one. We're leveraging our mission to advance yours.
It's a Win-Win
When you hire Strideforce, you're getting results that support your mission, and ours. We're providing Certified Salesforce Training and Work Experience to underrepresented populations and providing nonprofits with affordable Salesforce phone and online support & services. It's a win-win.
Available On Demand
The biggest challenge nonprofits face when searching for probono and volunteer Salesforce configuration is the dreaded wait list. Strideforce's contact center support services were designed to cut the wait and work within your budget. Affordable solutions, without the wait.
Results Matter
Results matter because your mission matters. We're leveraging the power of Salesforce to support the business objectives of nonprofits: connecting with donors, engaging volunteers, simplifying time-taxing administrative processes, and freeing you to focus on what matters – your mission.
Affordability
Our phone and online support services make top quality results possible on tight budgets. Strideforce teams Senior Salesforce experts with trained and paid student interns- ensuring professional quality results at a far more affordable rate.
Current % Latinas/os in Tech Jobs
Current % Blacks in Tech Jobs
Current % Women in Tech Jobs
Number of Strideforce Students, Alumni & Volunteers
Become a Strider
Join Strideforce's academic program, we are closing the digital and economic divide by training underrepresented populations as Salesforce Administrators, and in other cloud technologies. Through our Academic Alliance Partnership with Salesforce, we have access to the Salesforce training curriculum. Our students receive classes that would cost up to $4,000 if taken directly through Salesforce. We do not charge students for the course, instead we ask that they donate 20 hours of their time per course taken. Once Strideforce graduates have met their volunteer commitment, we provide graduates with a paid internship opportunity. Graduates are matched with a Senior Consultant to provide Salesforce services for a nonprofit organization, at the end of this internship. Take a look at our blog to read about our intern's experiences setting up instances for nonprofits.
Here at Strideforce we also introduce our students to mindfulness and resiliency. Many firms are integrating mindfulness into their work force. What is mindfulness? In its simplest form, mindfulness means awareness. Practicing mindfulness offers a way to pay attention to the present moment, without judgement. Learning something new and stepping into a new career can be overwhelming, these tools will help with your success. Many of our students are bravely stepping out of their comfort zone, they are new to careers in technology, our mindfulness and resilience training supports them throughout the process.
Learn More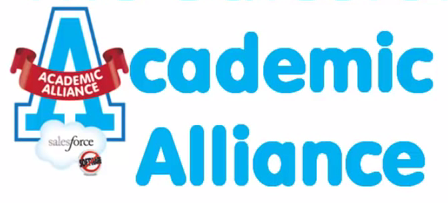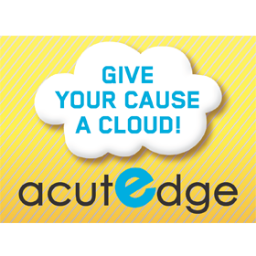 Kara Chanasky | Founder of Empower Interactive
Bill Duane | Senior Manager of Well Being and Sustainable Performance Development at Google
Nicole Guthrie | Hope Lab – Research and Development
Madan Kumar | Co-founder APT Life Sciences
Missy Longshore | Longshore Consulting
Pat Patterson | Salesforce,  Principal Developer Evangelist
Jon Plax | Salesforce Director, Customer Centric Engineering
Kanak Rai | Hewlett-Packard, Account Delivery Manager
Ezra Roizen | Ackrell Capital
Sid Singh | Tellabs Access, Sales Account Manager